Campus Ink's Ready for 2019
A look into our history and our plans for 2019
Dear Campus Ink Family,
2018 has been an exciting time for us filled with growth, nostalgia, and new beginnings. Our renovations and transitions are complete and we wanted to update you on the changes at Campus Ink.
As the story goes, Tom's Grandfather came from Sicily, Italy in 1905 and started a shoe cobbler shop at 710 s. 6th Street in Champaign. In the early 60's, Tom's Father went to New York and learned how to Screen Print. He brought those talents back to campus and began to transition the Campus Shoe Repair Store to Campus Sportswear. While many campus establishments went up and down over the years, Campus Sportswear remained the same. With new development proposals on campus and and our need for a larger space, we decided it was the perfect time to continue to the legacy Tom's Grandfather left us.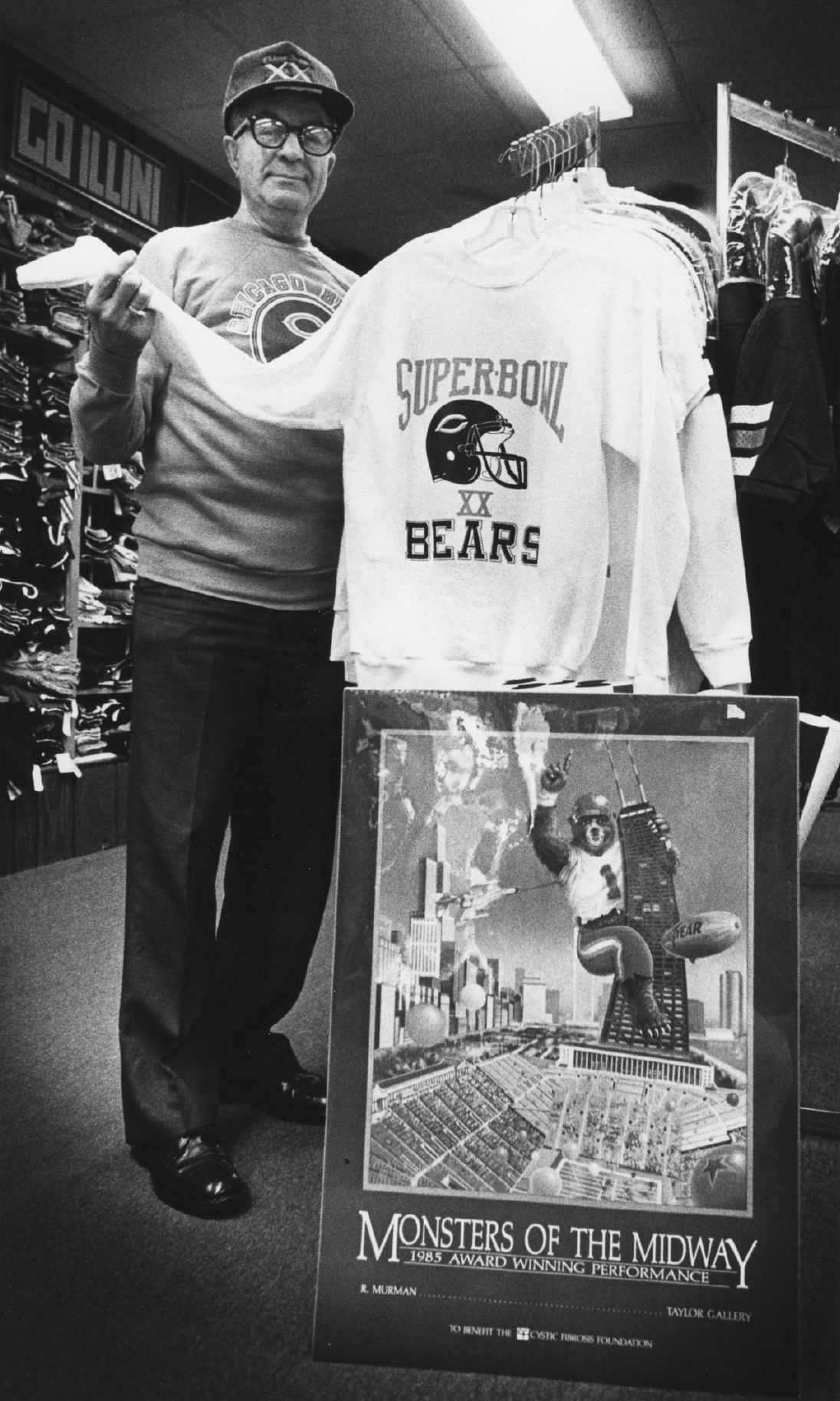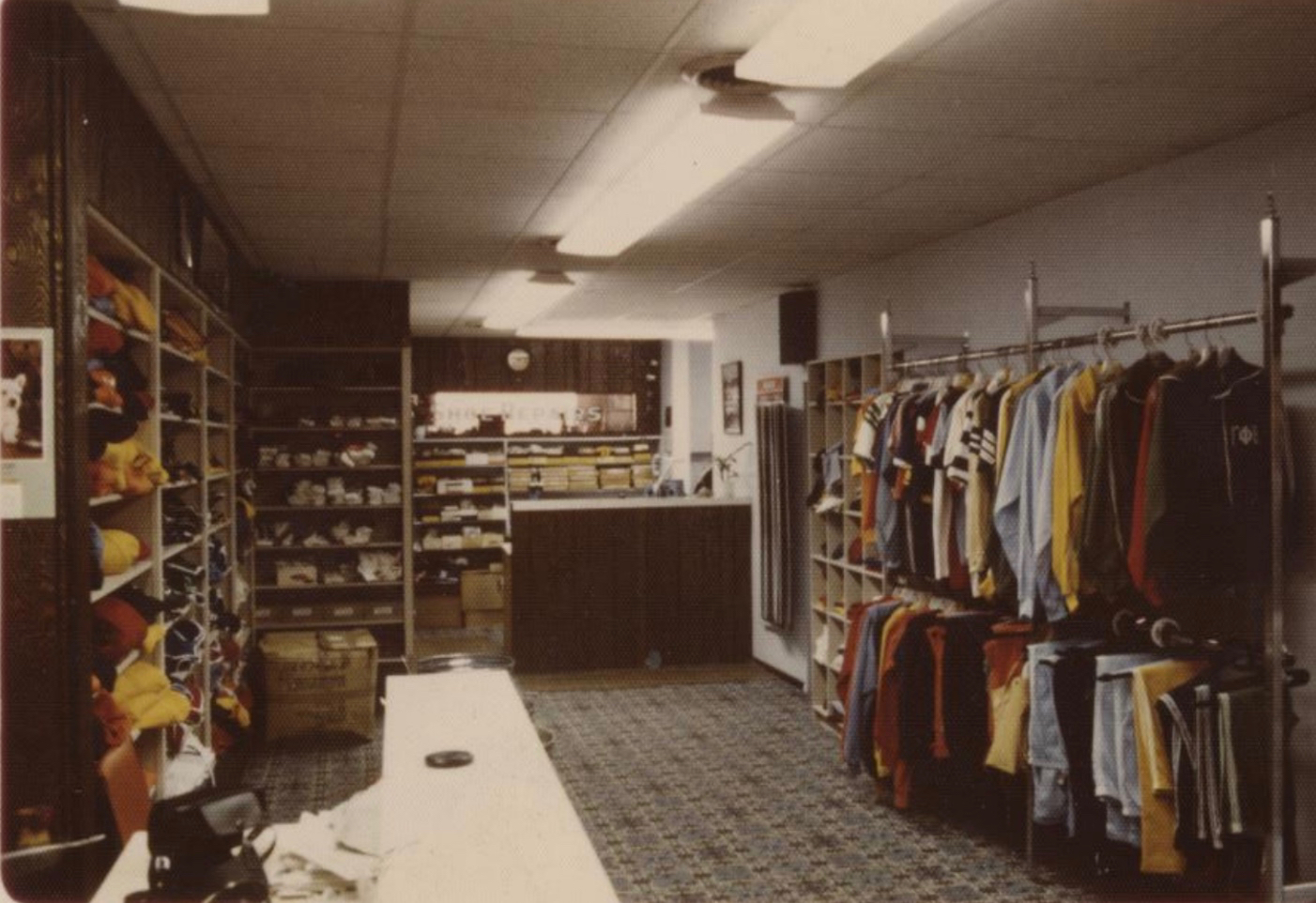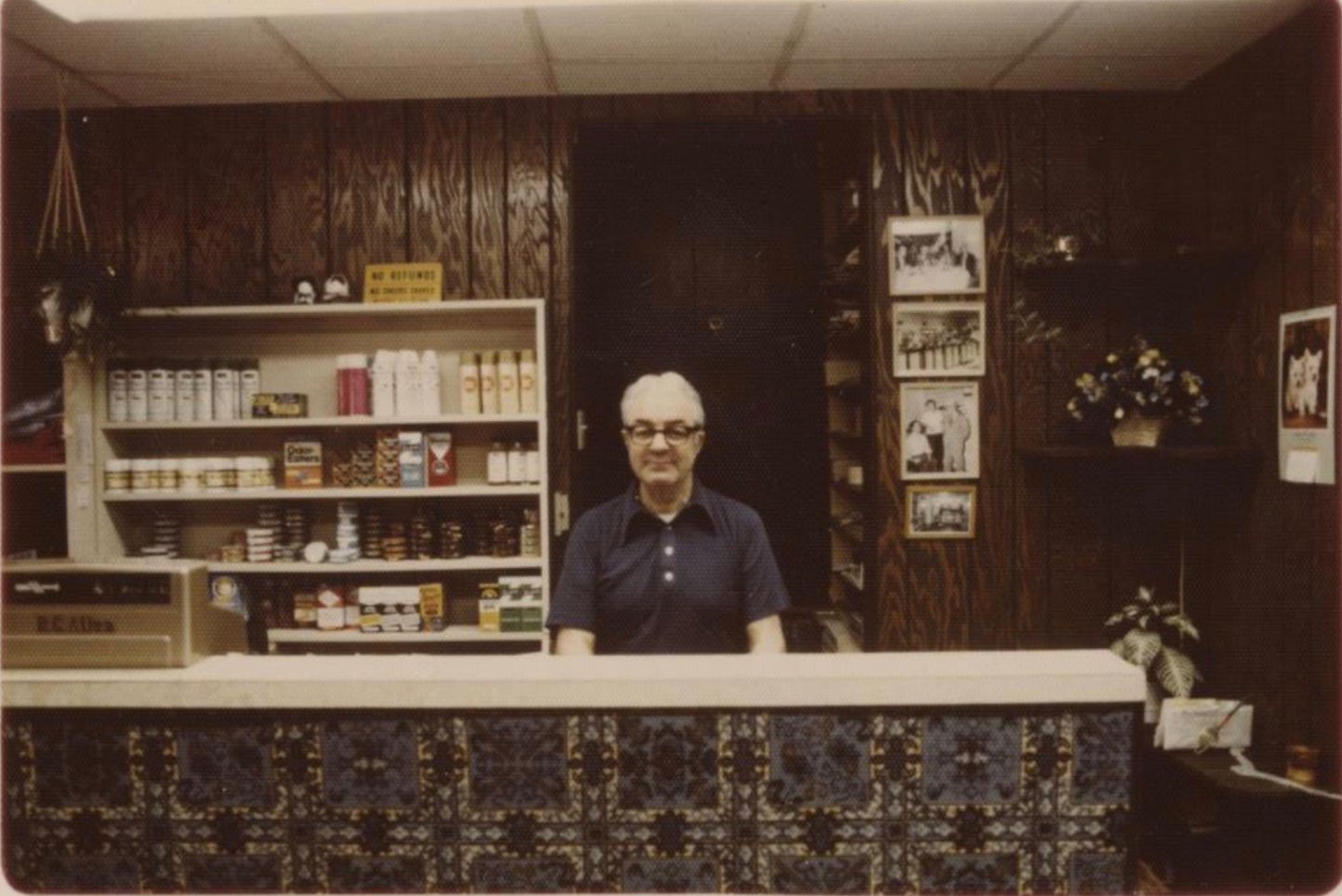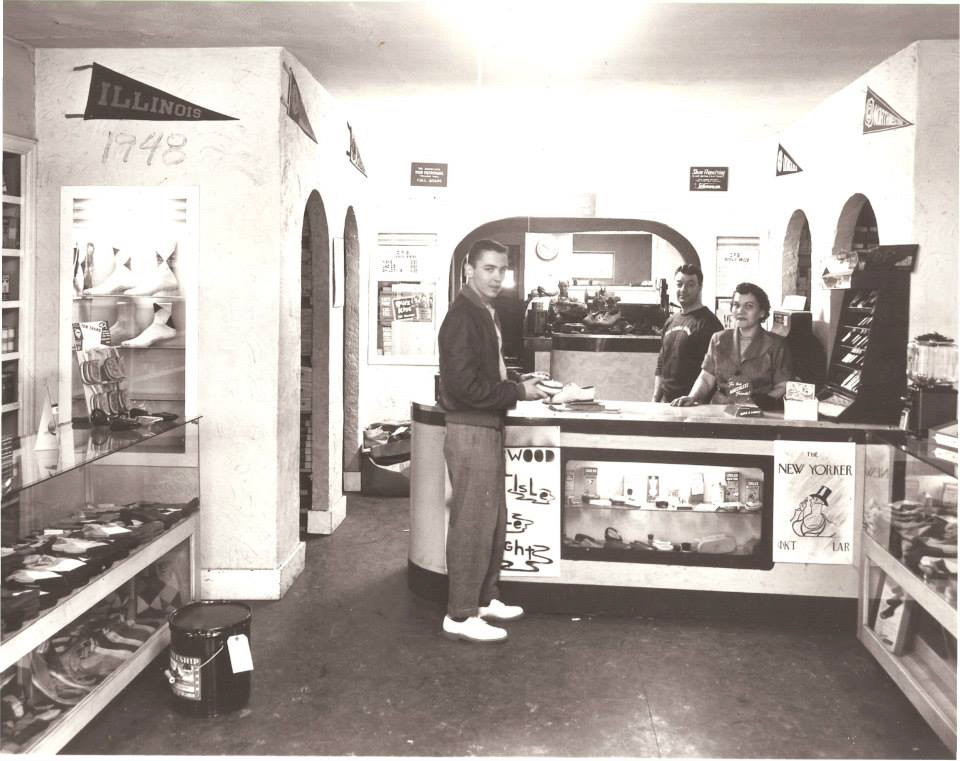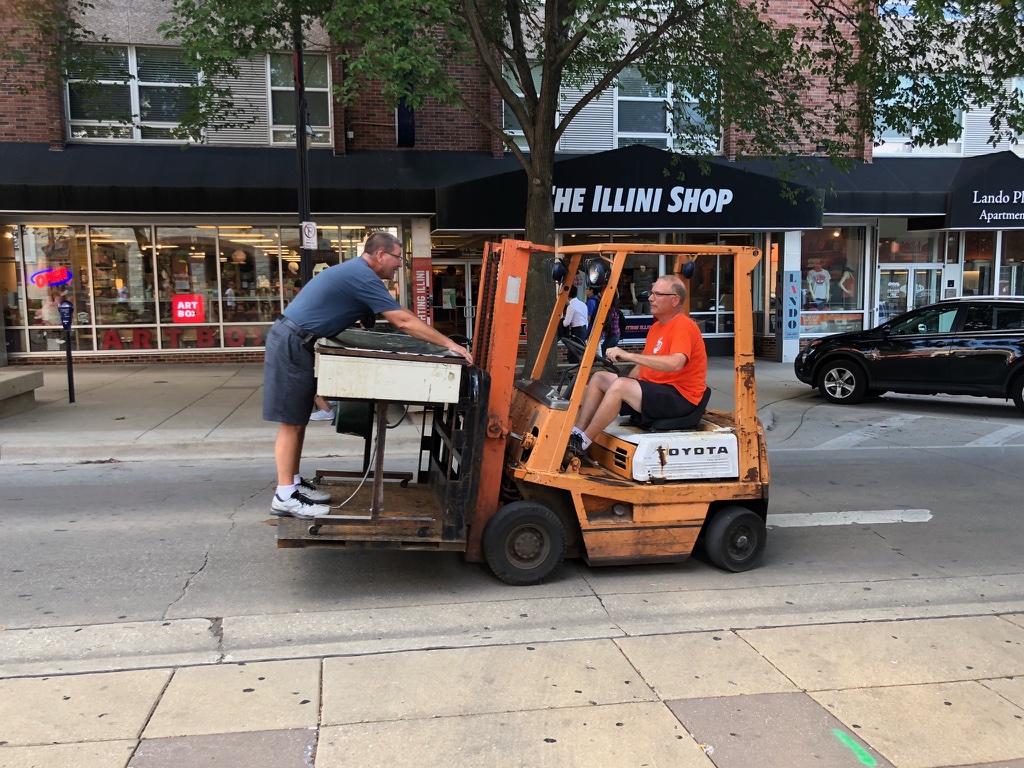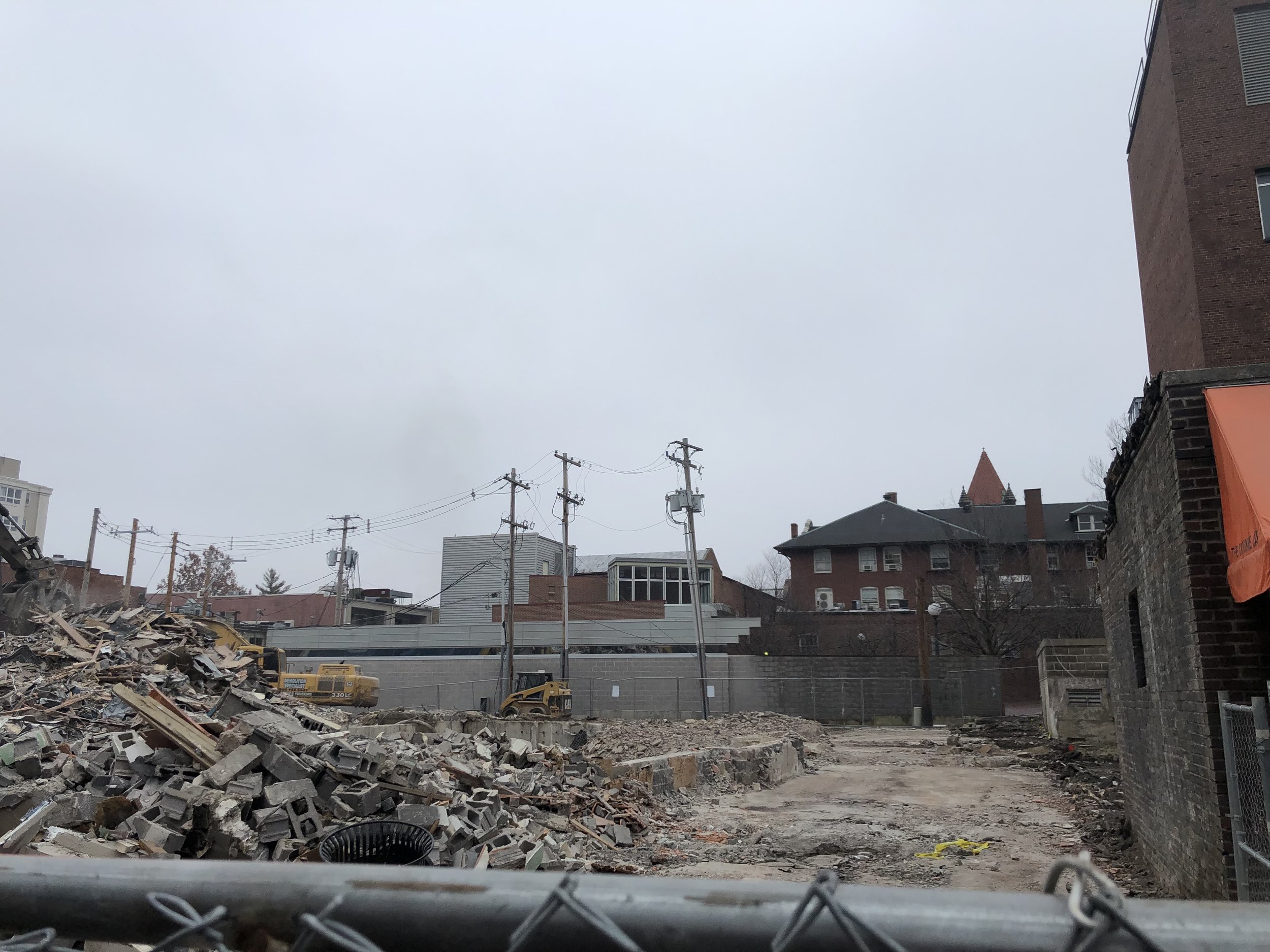 This summer we officially changed our name to Campus Ink. Our name shortened but our future brightened. We were blessed to find a beautiful production location on Kenyon Road in Urbana, just west of Lincoln Ave & south of 74.
We couldn't leave the Illinois Campus without a storefront, so we created the Campus Ink Lab which is located on the corner of Sixth and Daniel and sits just one block south of our old location. We took original screens and equipment used in our first shop and repurposed them to fit our new space. The Lab doubles as a location for us to highlight our product offering and a space for students to design, collaborate and learn.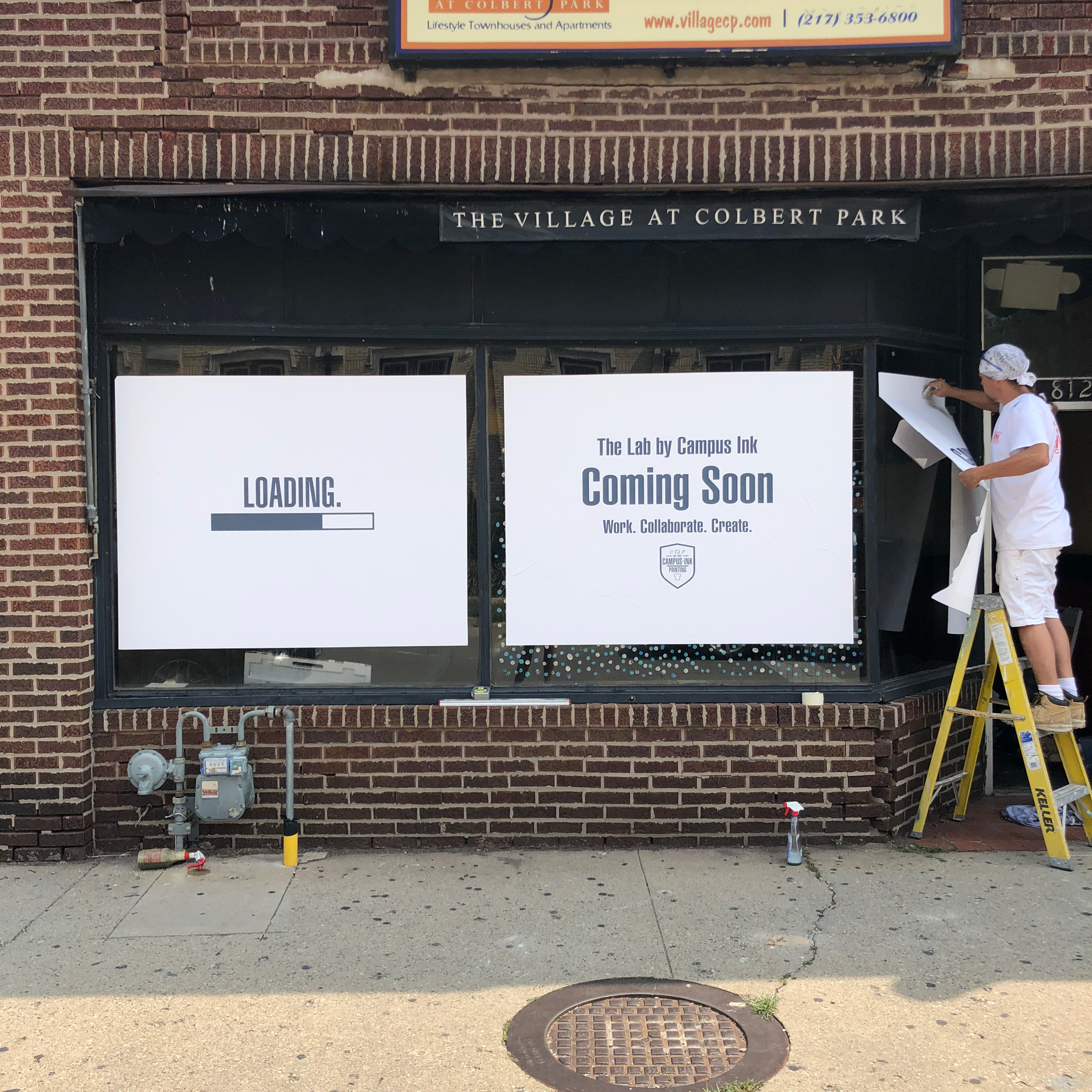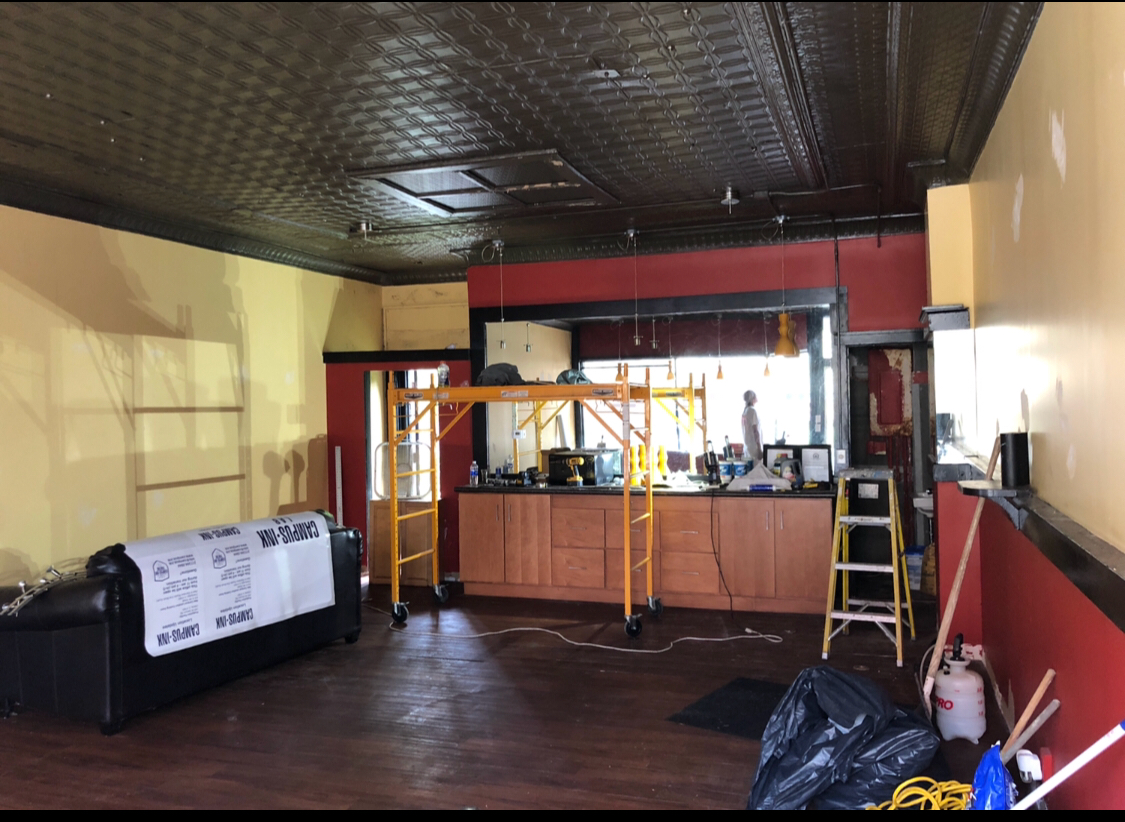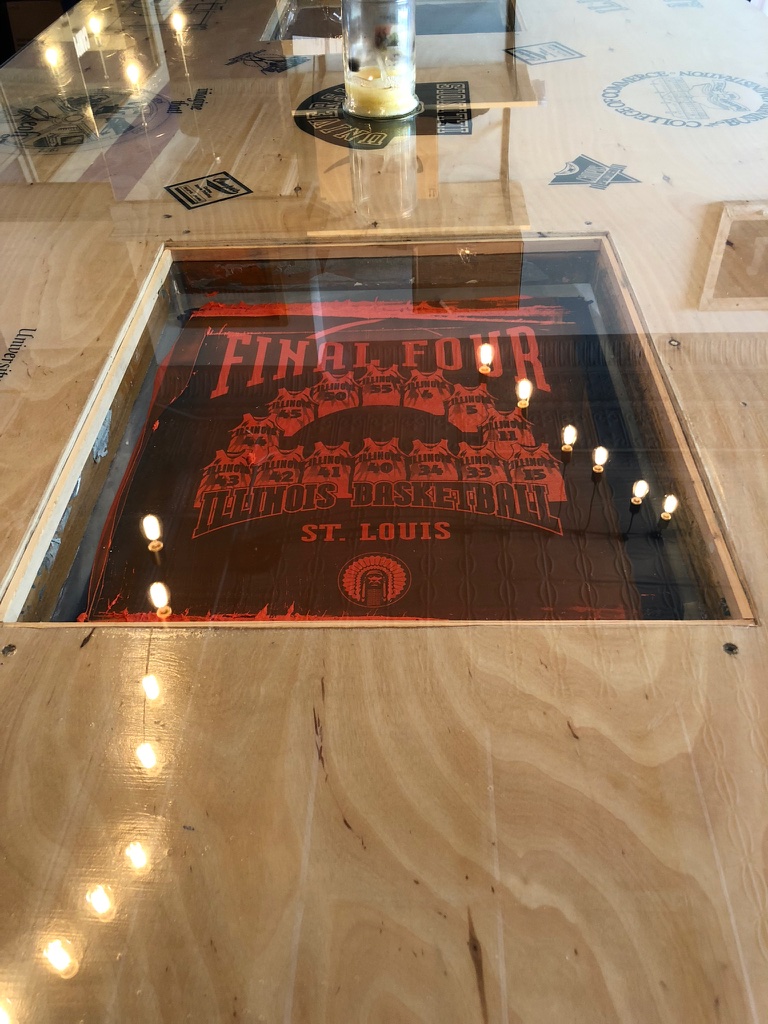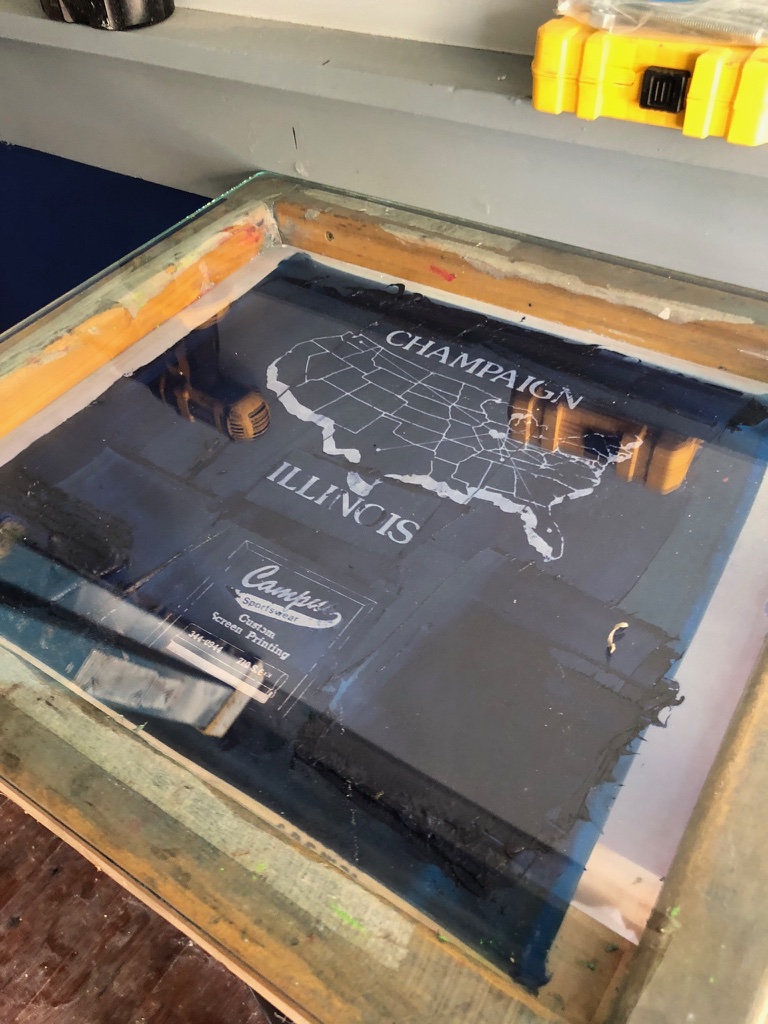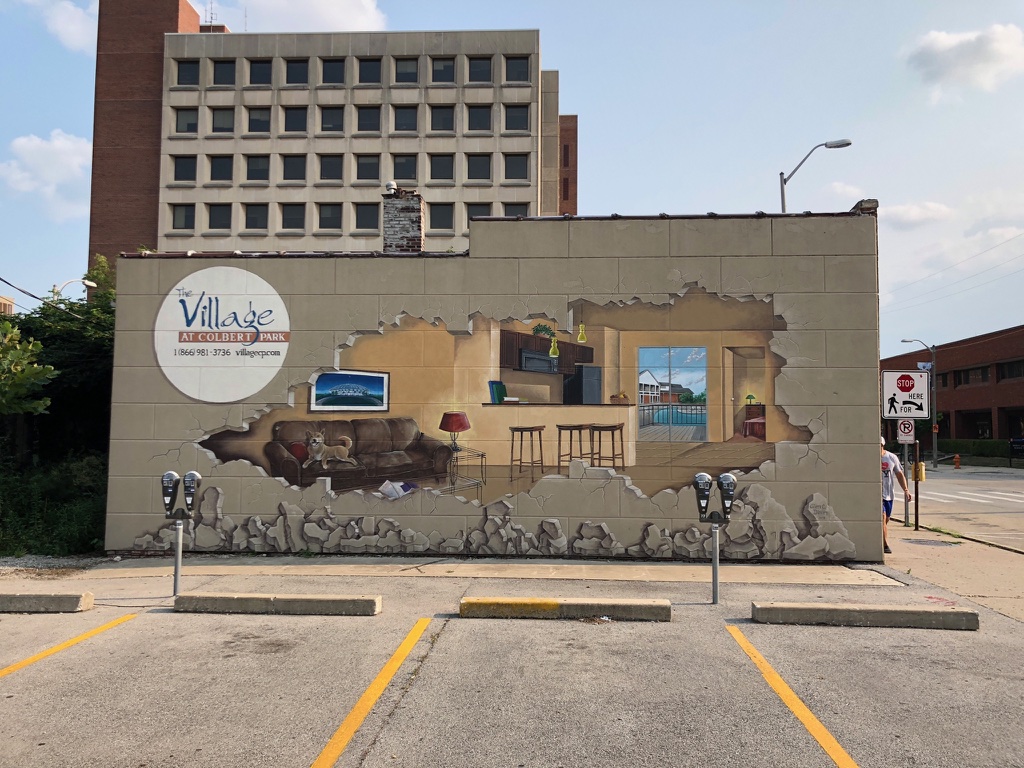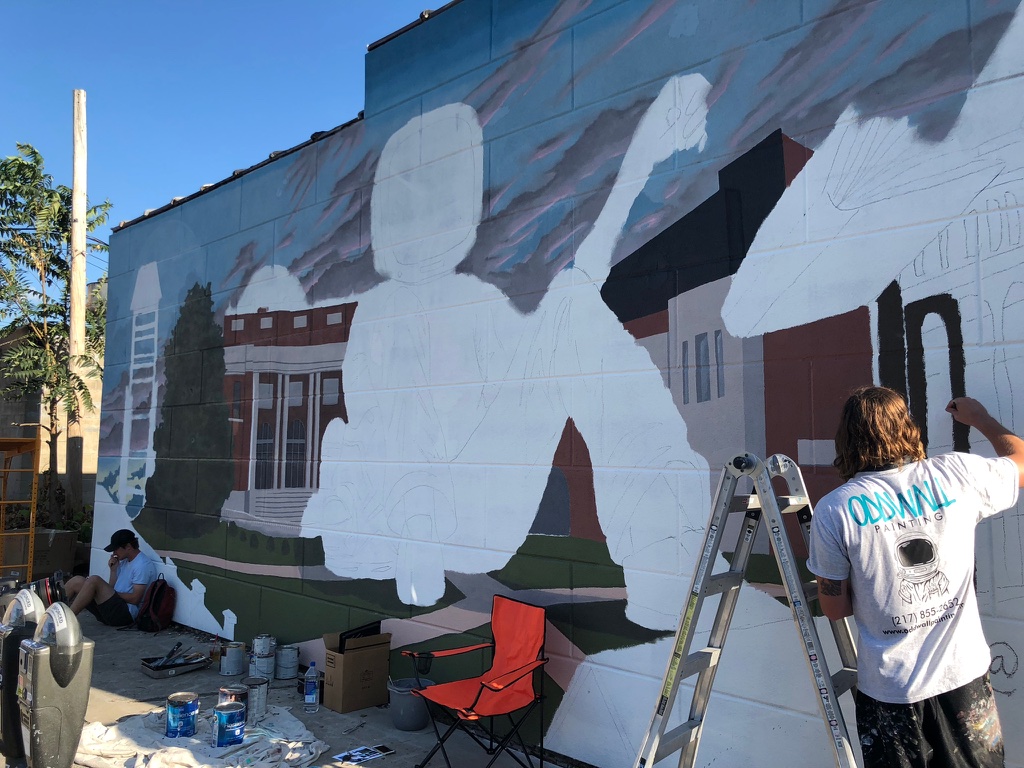 This summer we were successfully able to move, renovate, and be up and running in both locations before the new school year started and students returned to campus. We owe a large thank you to the individuals that sacrificed time to help us. From families and friends, grandparents and grandchildren, customers, vendors, contractors, and even our students and customers, your help and support made the difference. We simply would not have been able to do it without you. We are more than gracious for you coordination and efforts to put all the pieces together so smoothly.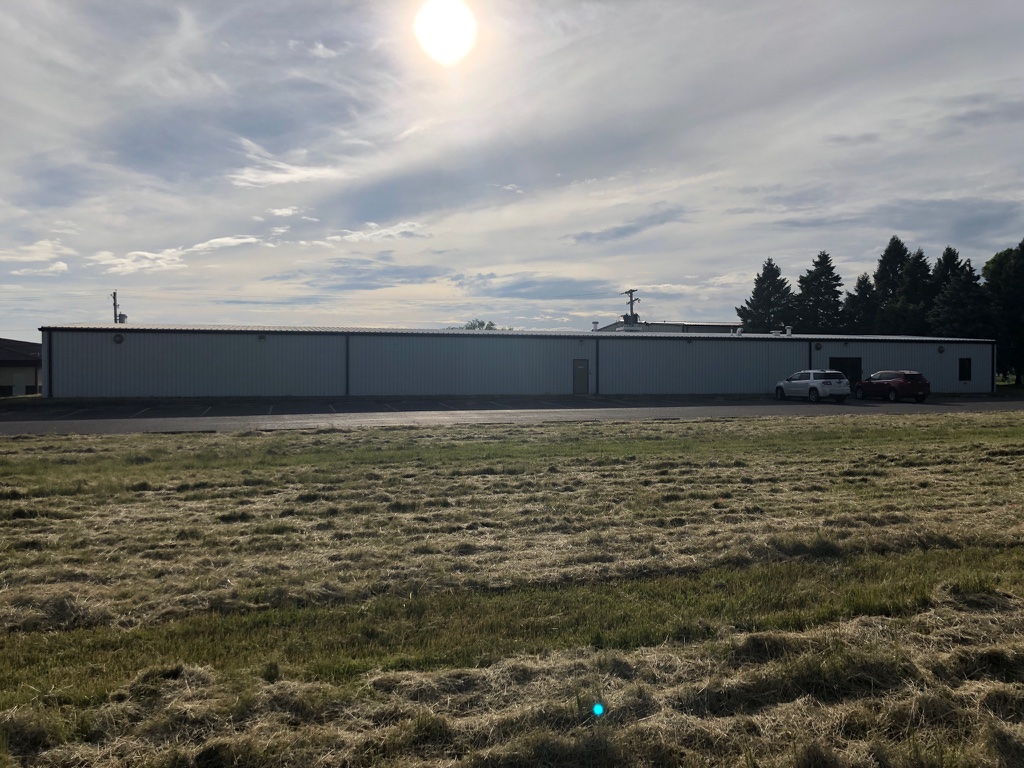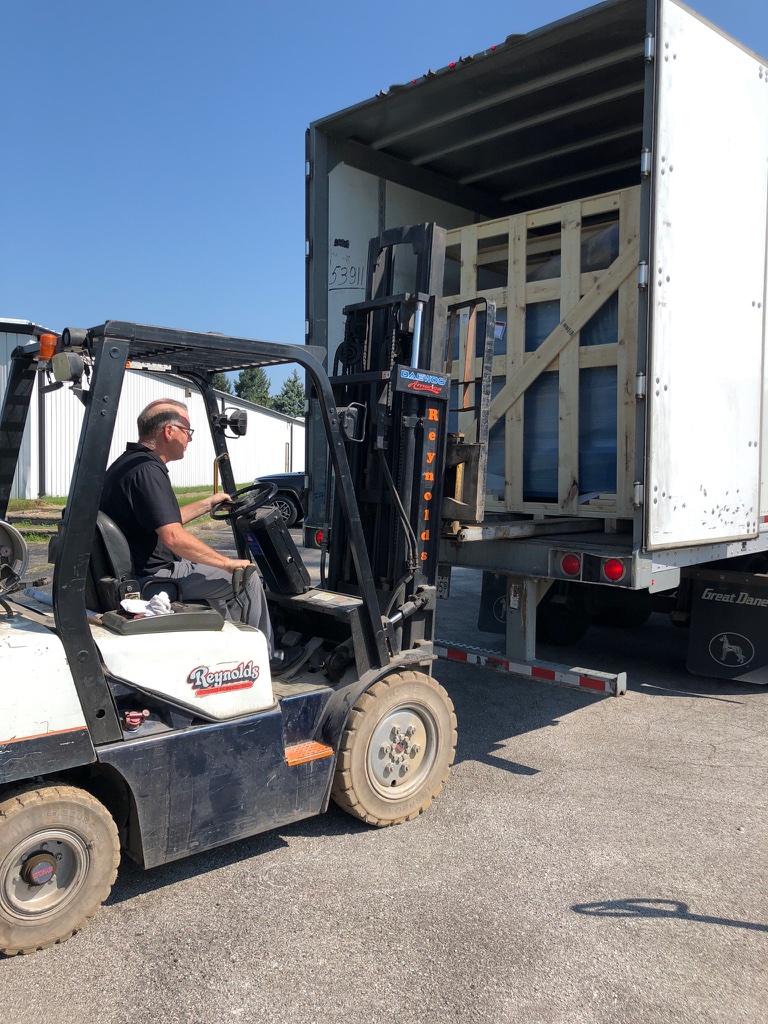 With the new location and added bandwidth we were able to bring in state-of-the-art equipment to expand our product offering. Our new presses are able to print faster with more precision and quality. Our new dryer ensures that prints last longer and remain vibrant. We added direct to garment printing to handle smaller orders with more detail than we could have previously offered. We also have an in house sign & banner printer to give us the ability to print signs, banners, stickers and other flat goods. With the increased printing capacity, we are now able to offer promotional products such as water bottles, pens, phone accessories and other printed goods. We have expanded our team to support the business and our goal is to become a one stop solution for all your printing needs.
In 2018 we fully developed our online group ordering systems. This system allows groups, teams, companies, and organizations to quickly and effortlessly collect sizes and money online. Every item is bagged, tagged, and individually labeled with your members name on it. These items can directly ship to our customers all around the country. Groups now have the ability to fundraise and we are pleased to announce that in 2018 we raised over $50,000 for our customers.
The Campus Ink Student Designer program was also fully developed this year, we are excited to see where it can take us. We now have students designers at several campuses across the country. Our students earn money and learn the basics of sales and designs. It has complimented our growth and the students have been incredible to work with. We are actively hiring students on Big Ten campuses and would like to ask you to spread the word if someone you know might be a good fit for the position.
While we continue to push forward and prepare for the new year, we want to always remember the family business and strong tradition we were built upon. As always, we welcome your feedback and recommendations and our doors are always open. We will be sending out a second email for feedback and ask for your honest opinion as we continue to adapt to serve your needs.
Thank you for being patient, loyal, and amazing customers.
Have a safe and happy holiday,
Steven Farag, Tom Coleman & Jedd Swisher
Campus Ink