BRAND | How T-Shirts Raised $10K For Small Businesses During COVID-19
How We Helped Raise $10,400 For Local Small Businesses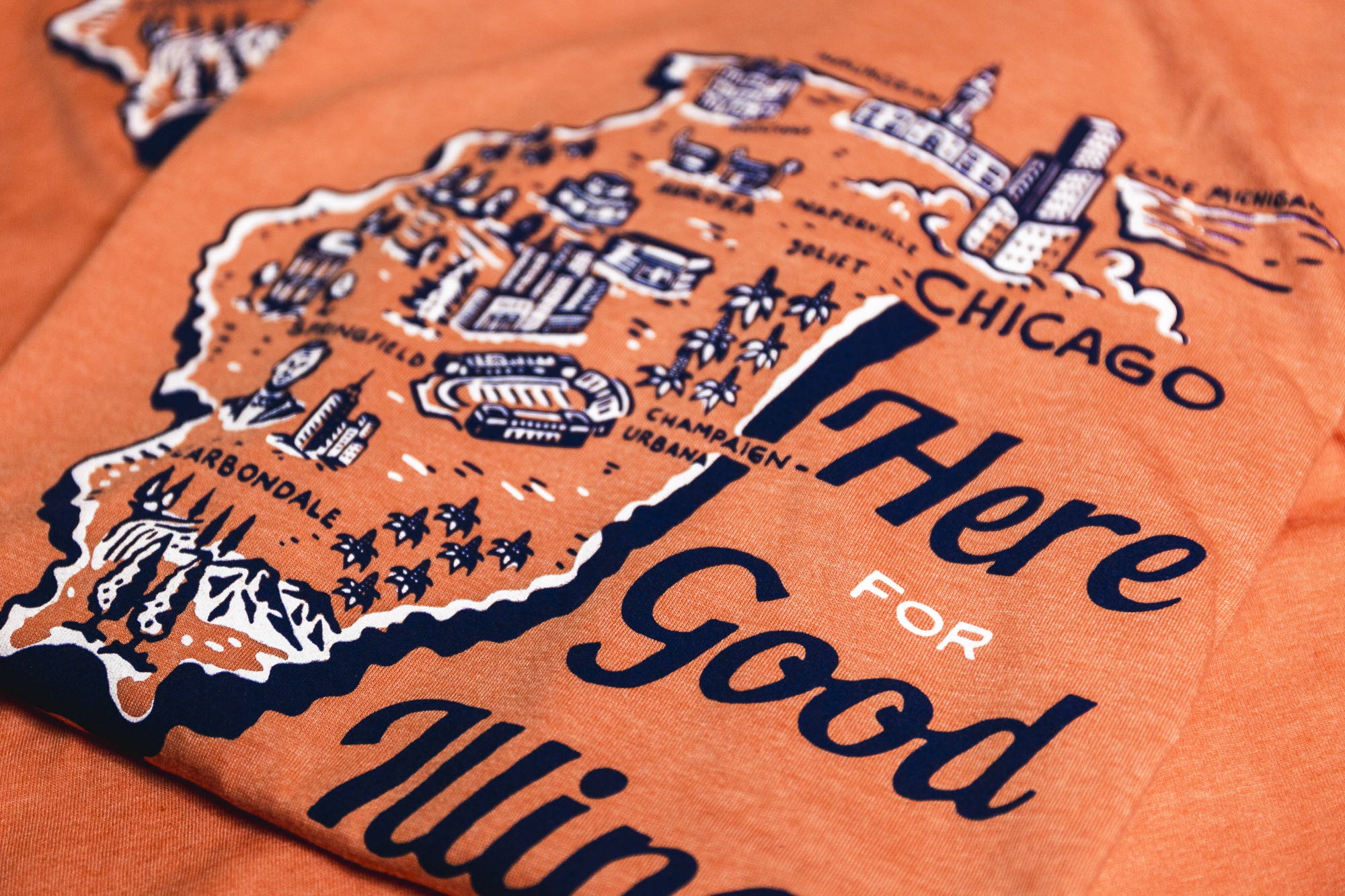 Fundraiser Campaign For Local Illinois Businesses
During COVID-19 we wanted to help support the small businesses that were being impacted. In the beginning of May we launched Here For Good Illinois, a campaign where businesses designed their own t-shirts and $10 of each shirt went directly to their cause. Communities around Illinois joined in on this campaign and made it possible to do so.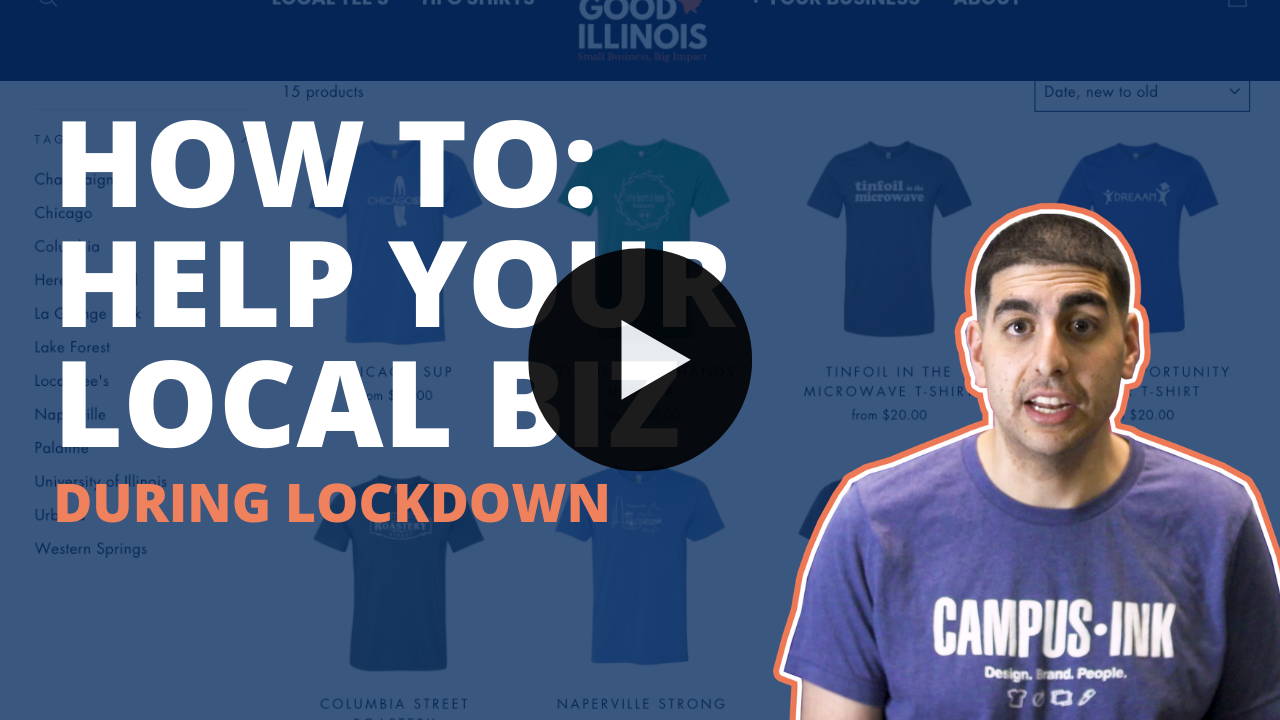 1. Local Businesses Got Involved
Small businesses that were involved shared posts with their customers through Facebook and Instagram to get the word out. It was amazing to see communities come together to support their favorite businesses.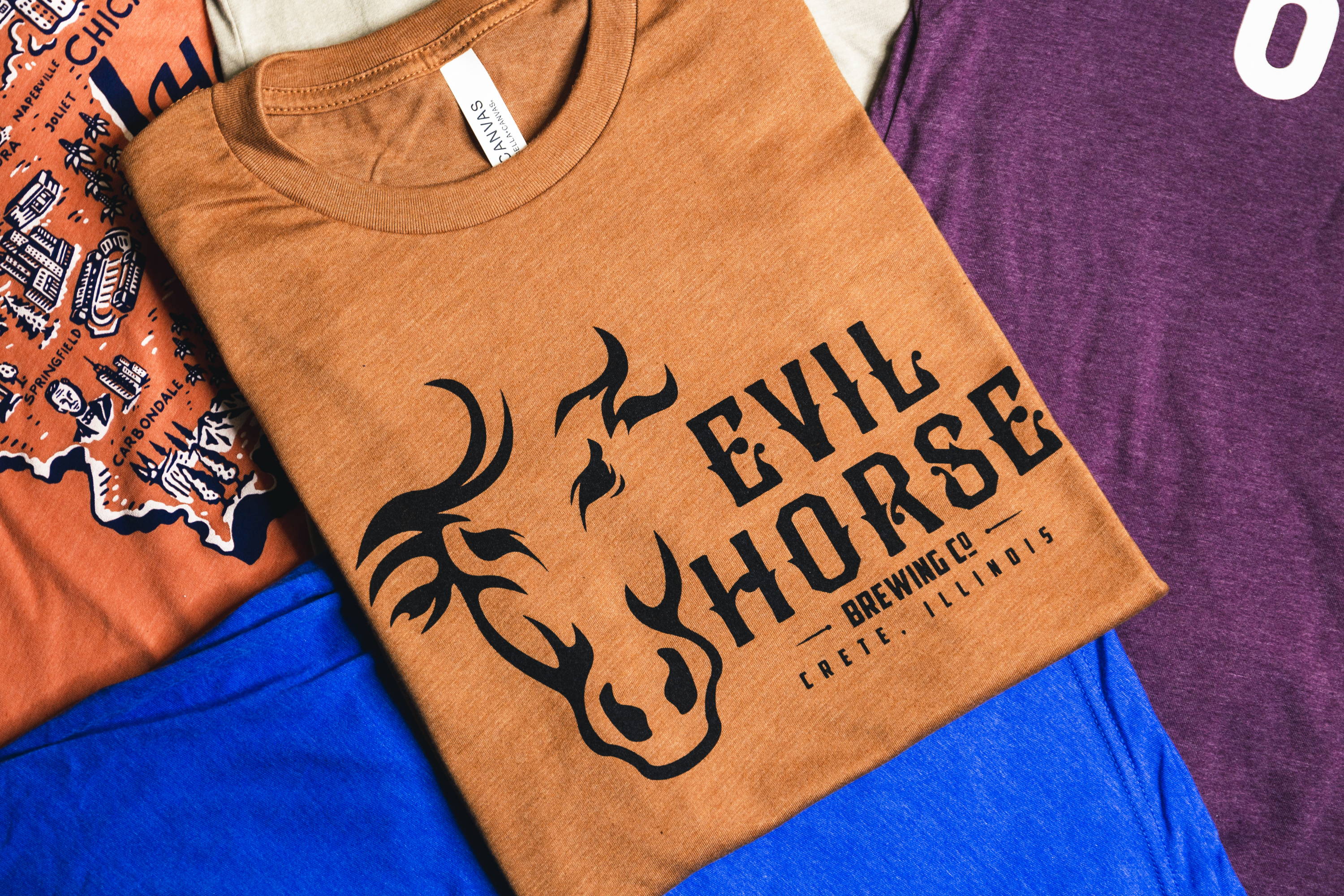 "Thank you so much for including us in this awesome promotion! We are grateful that you helped us raise some much needed funds during these weird times!"
-Amy Kamp, VP of Marketing, Evil Horse Brewing Co.
We are so happy to be able to not only support local businesses but also, students we care about.
We partnered with the Student Alumni Ambassadors at the University of Illinois to help raise money for the Illinois Cares Act. A cause that supports students at U of I during this time.
Together, we designed 3 shirts, $10 of each purchase of these shirts went directly to ICA. We were able to raise $2,000 with them.
"The student alumni AMBASSADORS are so grateful to have had the OPPORTUNITY to work on this project and give back to the COMMUNITIES who have given us so much!"
-Student Alumni Ambassadors, University of Illinois
3. Communities Got Involved
Some of the shirts included involved entire towns. These specefic shirts included multiple businesses throughout towns and then split the money equally to each business.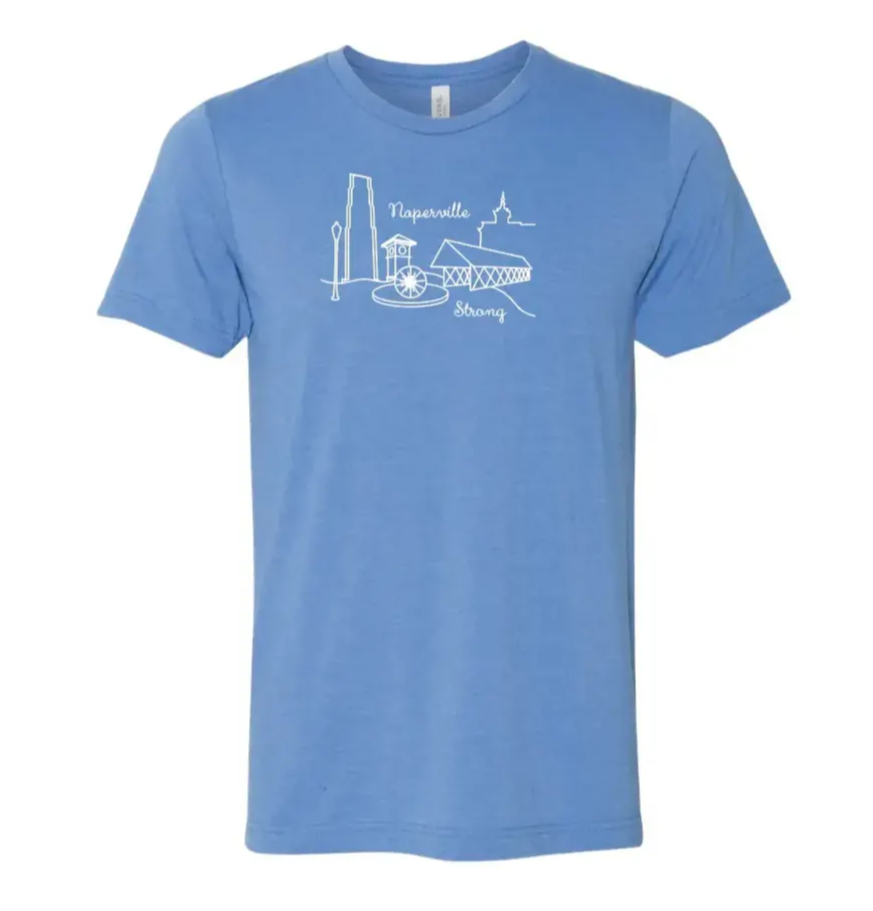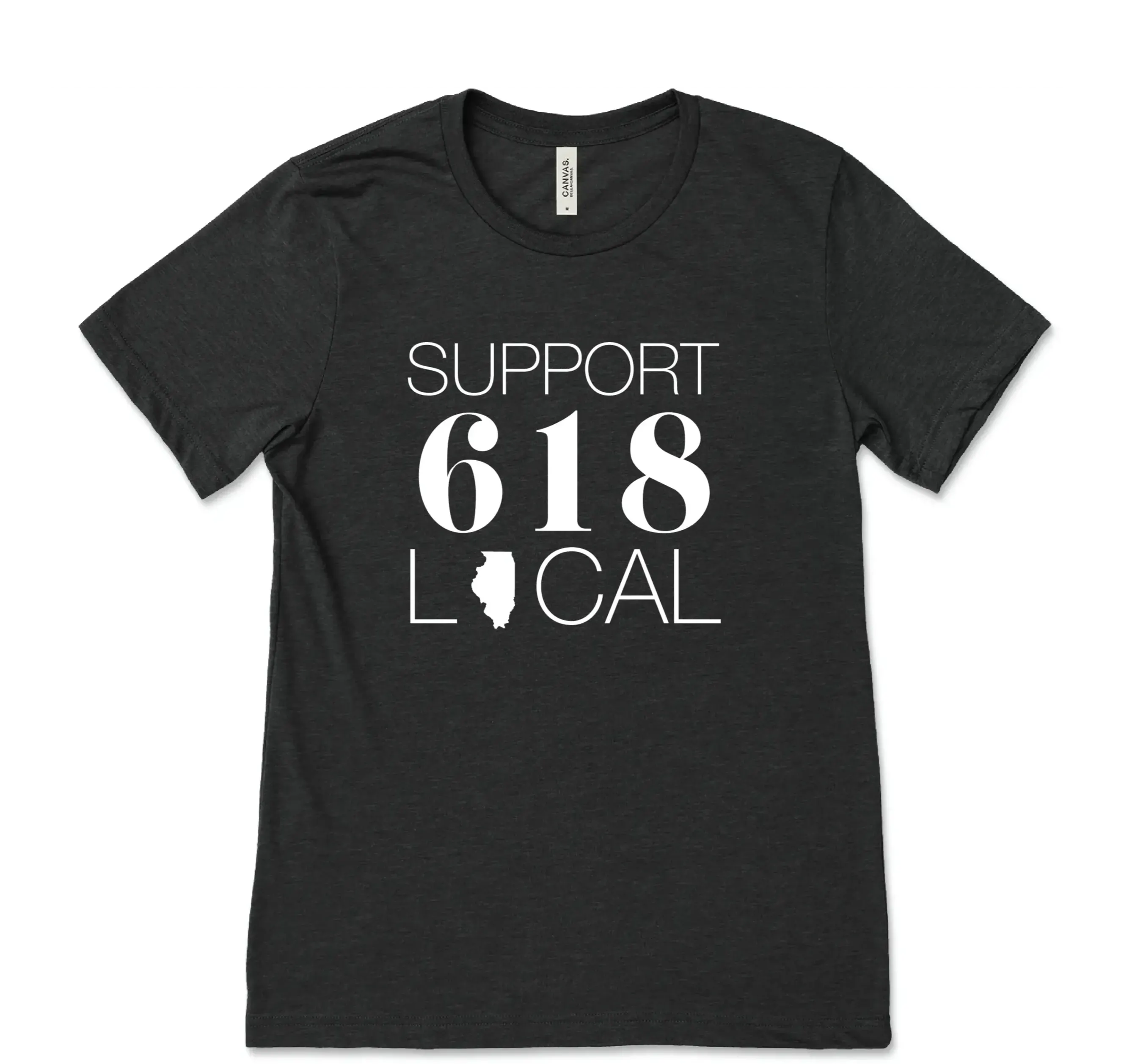 "Doing all we can to support local businesses during these UNPRECEDENTED times."
-Emily Hazen, Naperville Stong Fundraiser
Together small businesses in Illinois raised $10,400!
We are so grateful to have been a part of this campaign and appreciate everyone involved. It is inspiring to see communities come together during these time. Small businesses in Illinois are #HereForGood.
---