How Campus Ink Helped the Marching Illini perform safely during COVID-19
Follow us on Instagram at @campus.ink!
How Campus Ink Helped the Marching Illini perform safely during COVID-19

Posted by Laken Browning, November 13th 2020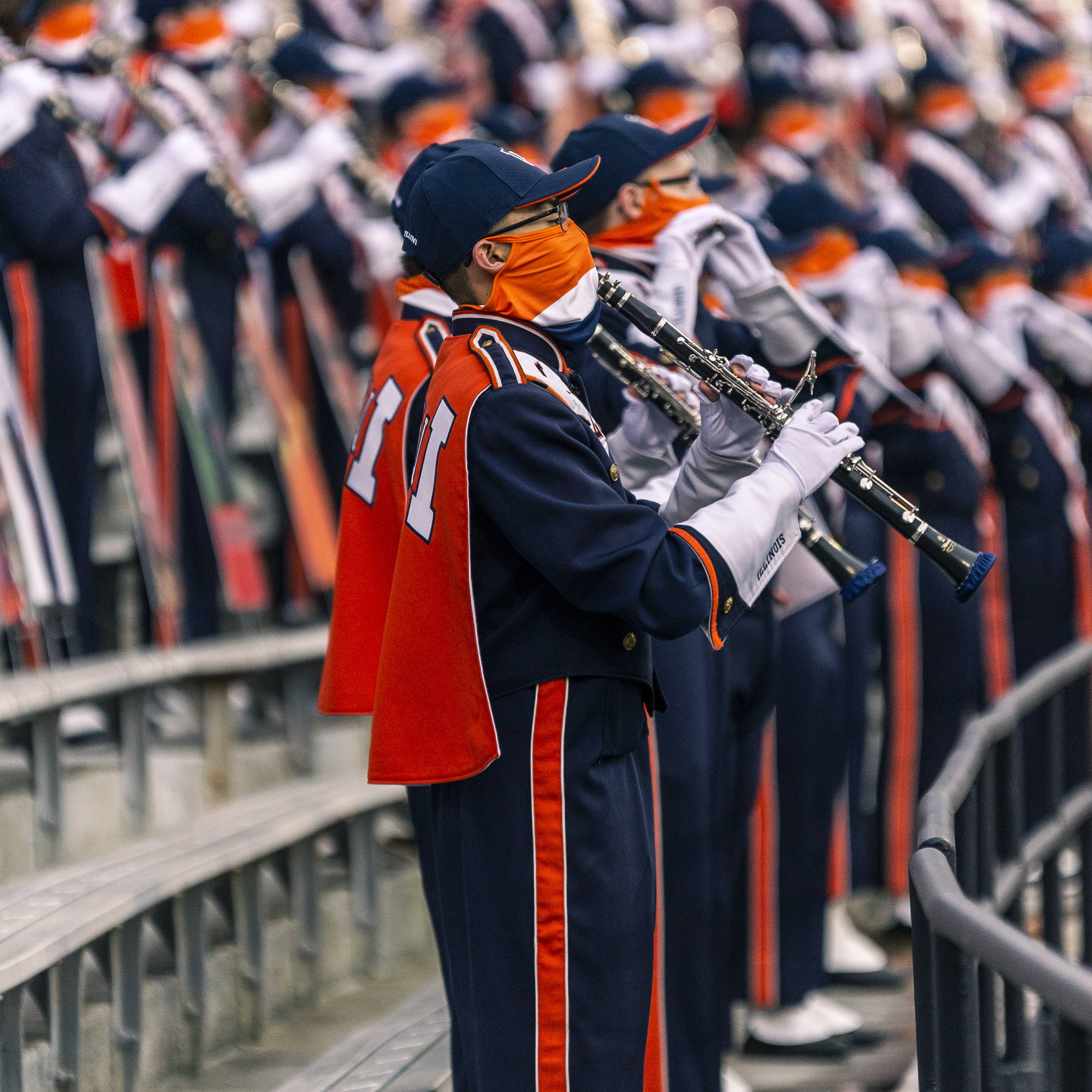 Marching Illini member utilizing one of Campus Ink's custom made musician masks
The Marching Illini needed a PPE solution for performing and playing their instruments safely
When the pandemic hit, there were many questions about what the Marching Illini were going to be able to do to move things forward, and to continue to play in a safe manner.
Typical protective face masks, of course, do not have a slit in them. But, musicians need an opening in masks to allow them to effectively play their instruments.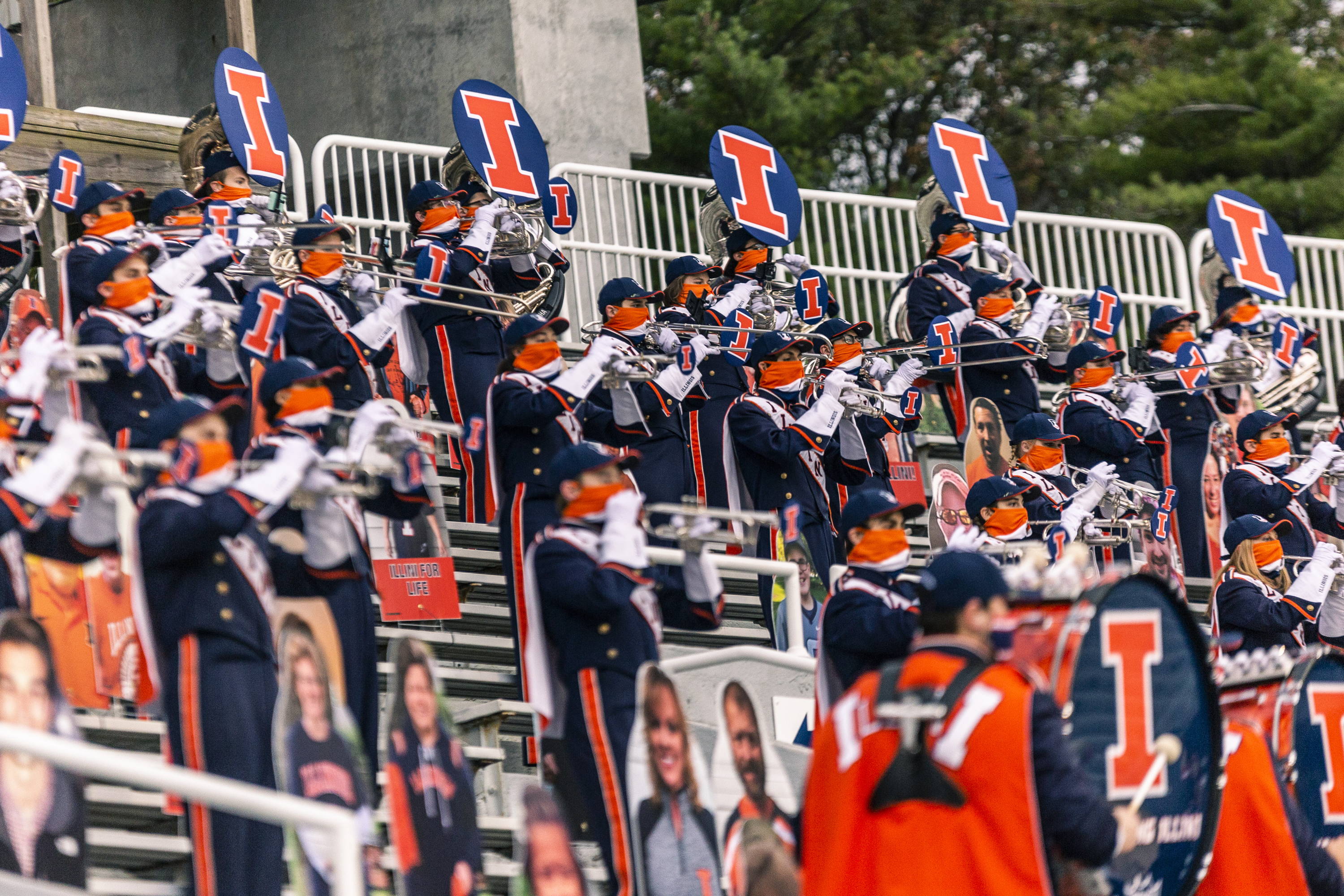 Band members playing at University of Illinois' Memorial Stadium
Through working alongside our partner company, Clubhouse Athletic, and with Band Director, Barry Houser, we were able to develop this PPE solution that allowed band members to play their instruments safely and properly. We created a custom mask for the Marching Illini which allows

musicians to insert their instrument through an overlapping opening in the mouth.
This new mask style lets

them play safely, with mitigations in place to reduce the risk of spreading aerosols and - in turn - the coronavirus.
Here at Campus Ink and Clubhouse Athletic, we have always been about pushing our boundaries and finding solutions for our clients. We never thought we would have to develop a customized neck gaiter with a mouthpiece hole for marching bands to play in empty stadiums - but here we are. It's certainly unexpected, but we love the challenge and the ability to find solutions for our customers.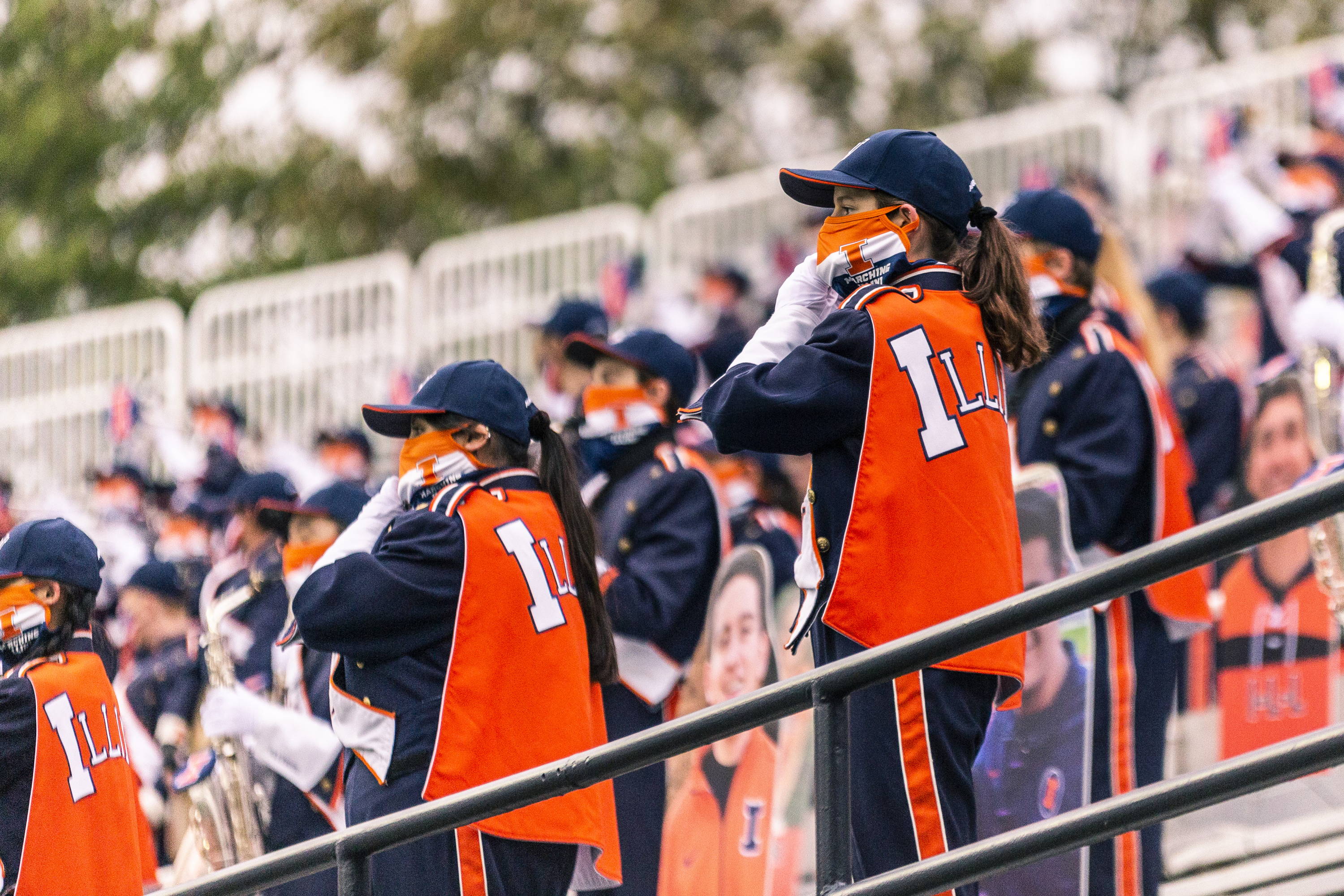 Various Marching Illini playing with our custom made flute masks
Howdy! My name is Laken, and I'm the Director of Marketing at Campus Ink. I'm a University of Illinois alum and Chicagoland native, currently residing in Lincoln Park. I head marketing at Campus Ink - running our social channels, blog and email marketing. In addition to my "day job", I'm a yoga teacher and food blogger (@lakenmakes) - with a passion for health and wellness. I love music, cooking and caring for my house plants.  
---
Greek Apparel
Corporate Apparel
Booster Apparel
Branding
Marketing
Monetizing
Student Designers
---
Do you want to more information like this delivered to your inbox weekly?
---