Meet the Campus Ink Team: Steven Farag, Co-Founder of Campus Ink
Follow us on Instagram at @campus.ink!
Meet the Campus Ink Team: Steven Farag, Co-Founder of Campus Ink

Posted by Laken Browning, November 4th 2020
Summary: Hear from one of Campus Ink's Co-Founders, Steven, as he shares his background with the company and a little about him.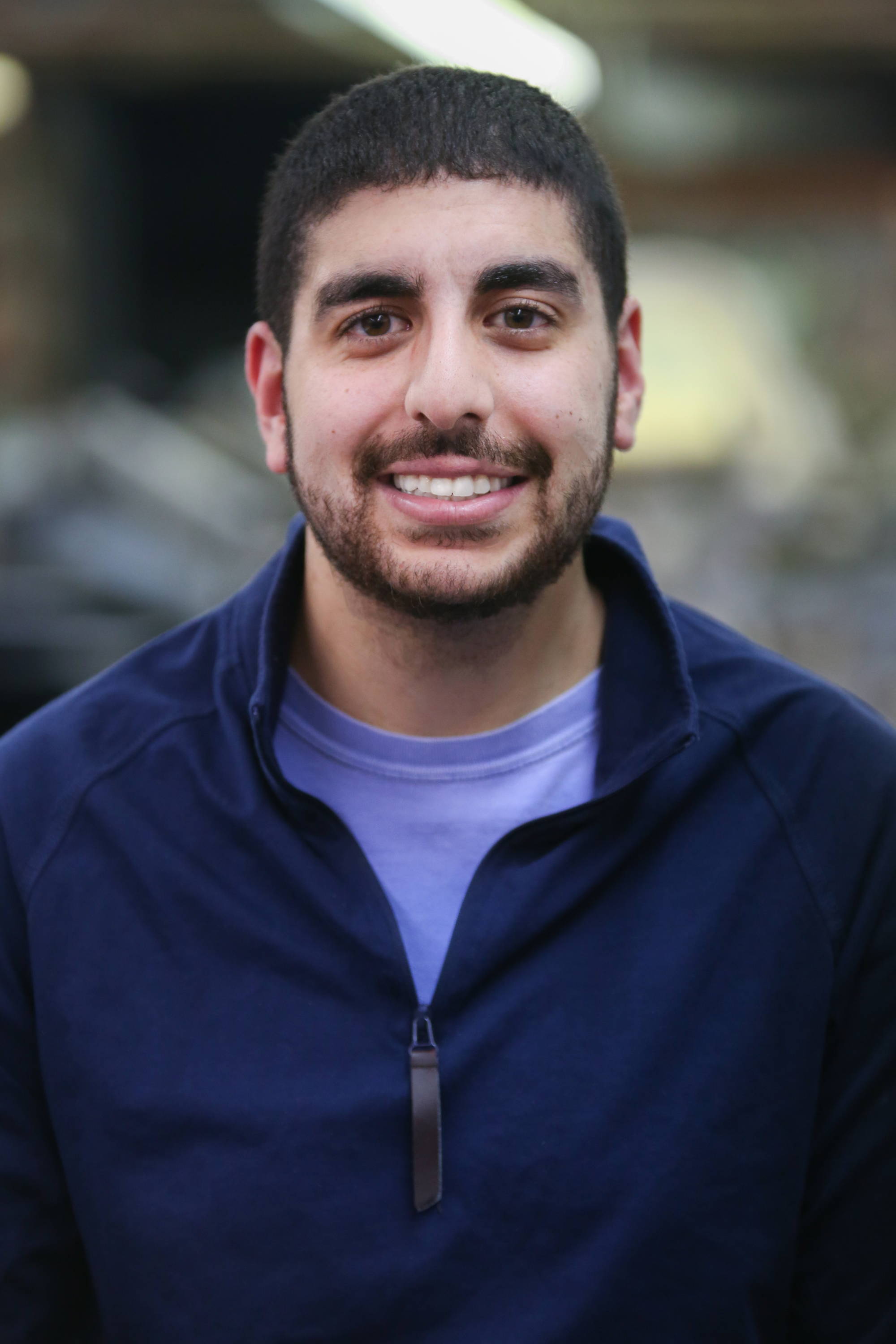 We asked Steven to share a bit about himself, and here's what he had to say!
"I'm 28 years old. I am engaged to my best friend Carson. Our wedding was postponed til May 2021 because of the Pandemic. I proposed to her on a t-shirt, she printed it herself. We live in Wicker Park together and have a French Bulldog named Beni. Yes, she has an Insta.
When I had graduated, my first "real job" was at Campus Ink. All my peers moved back to Chicago and worked in "real jobs" and I stayed down in Champaign, Illinois. There were only a few of us, and I was the secretary, delivery driver, printer, shipper, designer, social media manager, you name it.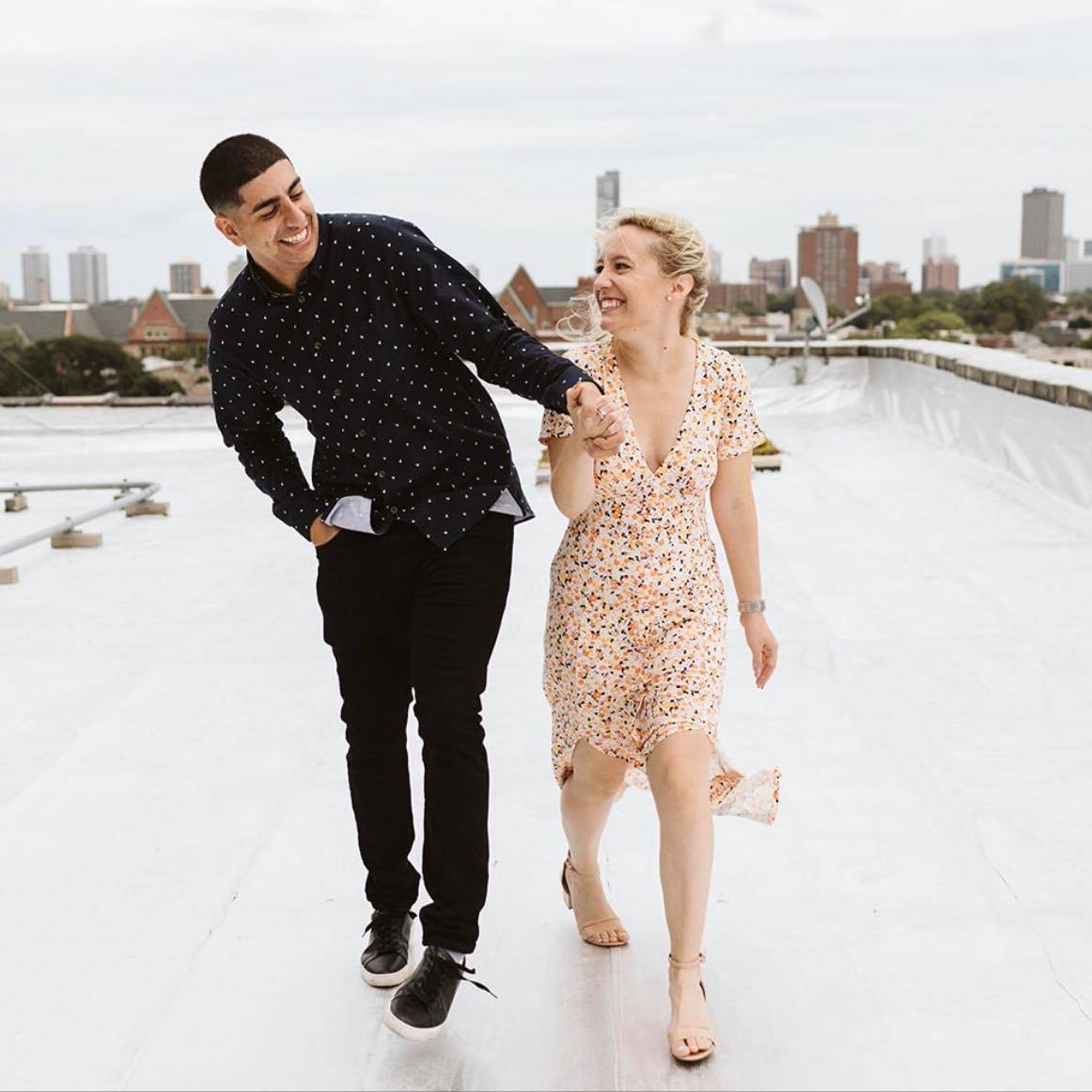 Steven and his Fiancée, Carson
Our print shop was a whopping 2,000 sq feet on a second floor. It was tiny. We had to bring shirts up and down the stairs.
Since I was the 5th year student on Campus, I found a few underclassmen that would sling shirts for me. Broc Anthony was the first student I ever hired, after that Blake Howard, and then a year later Yas Marrero and Jeff Urbahn. It was like a little family. We would work on art together, go on trips, eat a lot and they learned everything about the business. The three of them graduated, went on the real world, and worked for some awesome companies. They recently came back to work full time at Campus Ink. It's a day I never thought would come, and it finally happened this past summer."
What is one fact that people would be surprised to learn about you?
I'm 100% Egyptian
What is your guilty pleasure?
Cherry Coke Zero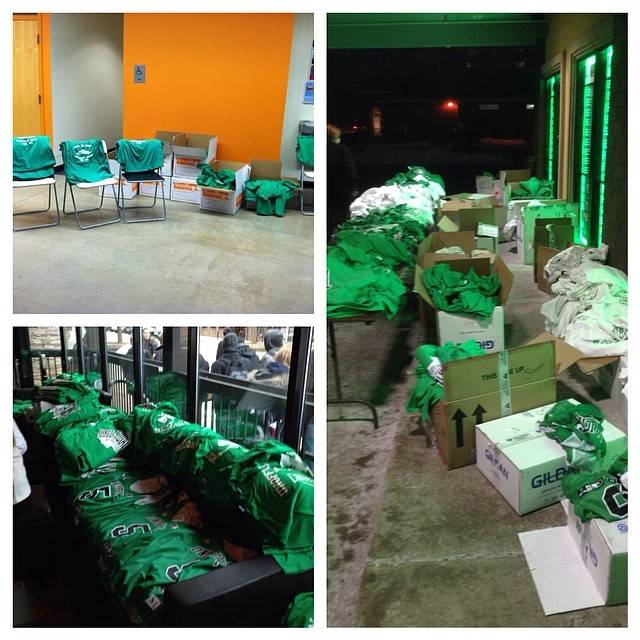 One of Steven's first apparel orders -- made in honor of University of Illinois' Unofficial St. Patrick's Day Celebration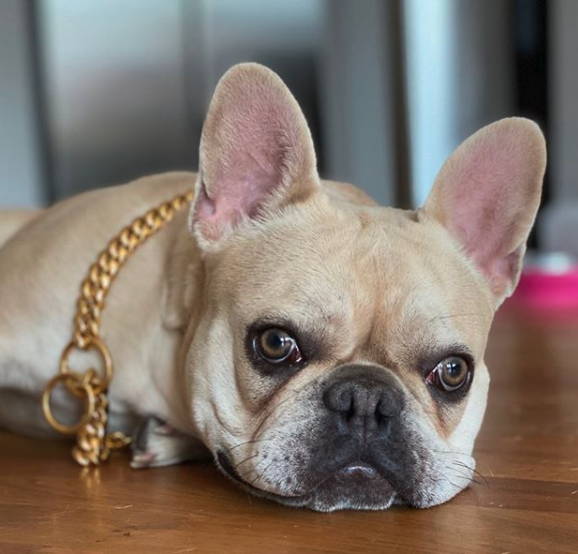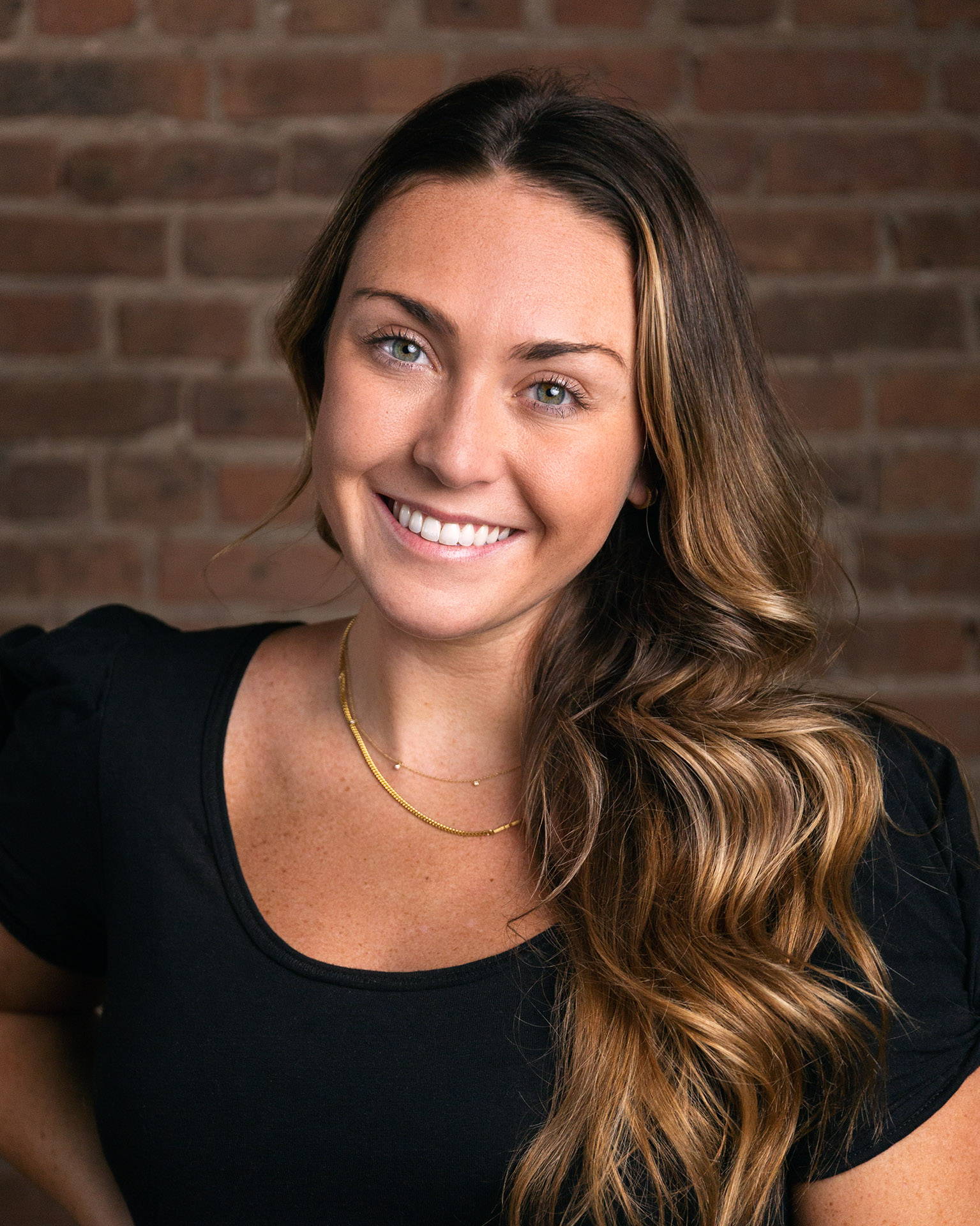 ---
Howdy! My name is Laken, and I'm the Director of Marketing at Campus Ink. I'm a University of Illinois alum and Chicagoland native, currently residing in Lincoln Park. I head marketing at Campus Ink - running our social channels, blog and email marketing. In addition to my "day job", I'm a yoga teacher and food blogger (@lakenmakes) - with a passion for health and wellness. I love music, cooking and caring for my house plants.  
---
Greek Apparel
Corporate Apparel
Booster Apparel
Branding
Marketing
Monetizing
Student Designers
---
Do you want to more information like this delivered to your inbox weekly?
---