Meet the Campus Ink Team: Mike O'Neill Creative Account Manager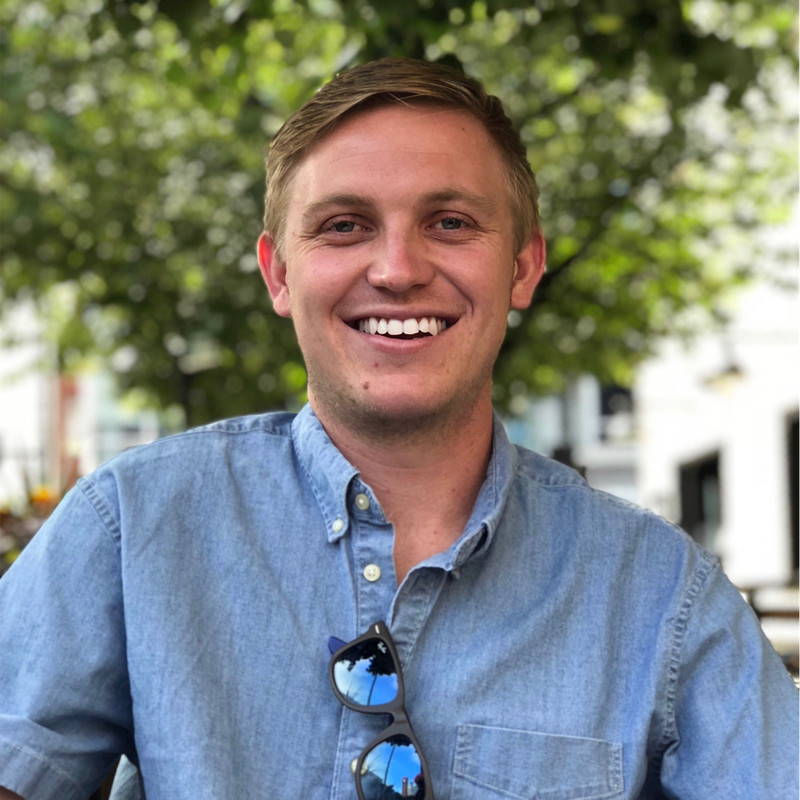 Position / Job Title: Creative Account Manager
Summary of Job Title: Support TMM efforts, provide creative ideas and designs for the National Fraternities that we represent, monitor and analyze online stores.
What you're most excited to do at Campus Ink? Collaborate with the team to create some awesome apparel! Also looking forward to expanding my design skills in Adobe Illustrator.
Where are you from? Joliet, IL
Where do you work from (remote or office)? Hybrid!
Where did you go to college? The University of Illinois
What is your favorite part about Champaign? Love the college town feel along with the downtown scene. Also it's where I met my wife! We got married in Champaign, which was an absolute party. I have family in town too, so it's really like a second home for me.
What is your favorite restaurant in Champaign? Huaraches, Papa Del's, Seven Saints, Maize, Courier Café for breakfast (Do I have to pick just one???)
What are your hobbies? Sports! I love college basketball and football, and I really enjoy following Formula 1 racing now, thanks to the Netflix docu-series "Drive to Survive." I like making memes and going to parks with my 100-pound chocolate lab! Lately I've been really into saying "My wife!" in a Borat voice, guessing it's just a phase. Can surf n' turf be a hobby? Might as well include that just to be safe.
What is a surprising fact about yourself? My family has owned and operated a bakery in Joliet for 106 years! We provide our community with breads, pies, wedding cakes, donuts, and everything in between!
Mike's Background at Campus Ink "I became familiar with the company my freshman year of college (2013) when my fraternity (Phi Kappa Psi) wanted to buy a bulk order of custom designed block apparel.
Design Background I didn't have a huge design background, so I watched a ton of YouTube videos and eventually came up with something that was suitable for the printing press. After that first order, I was hooked on making the next shirt that'll stand out from the rest.
Throughout college, I became close with Broc (Student Sales and Design Director) and Steven (Co-Founder of Campus Ink) who were absolutely killing the t-shirt game in Champaign. I witnessed them take Campus Ink from a second-story walk-up shop to a printing powerhouse that provides students across the country with opportunities to learn about the industry.
Full Circle Over the past 5 years, I worked for Big Ten Network producing and overseeing live sports broadcasts. When I saw Campus Ink posted a new position focused on providing organizations across the country with their custom apparel needs, I saw it as a chance to get back to where it all started for me.
---